Our all-in-one service
We offer an all in one service, creating samples from your original samples or tech packs, sourcing your fabric and trims, manufacturing your production orders and labelling and packaging your clothing and offer also the shipping door to door. Working with a range of specialised factories focussed on mid to high quality, we are able to produce a broad range of products in both knits and wovens.
1 DESIGN
We usually receive tech packs but you are welcome to send us your muslin samples if you prefer to create a first set in your own studio. We ensure that your design translates into the sample you envisioned through one on one calls with our native English speaking experts. We will work with you to make sure your samples are constructed suitably for production as well as analyse with you the cost effectiveness for volume orders, including your selected fabrics and trims. Your patterns are created in Gerber and are always proprietary.
2 FABRIC & TRIMS
As a part of our service we offer fabric and trims sourcing. We have a dedicated team on the ground working hard to ensure you have the broadest range of fabrics available. We have an extensive library of swatches at our studio in Saigon. Our fabrics are updated each season, in time for samples to be created for London Fashion Weeks. All fabrics are purchased in full rolls of 80-150m depending on the fabric type. We aim to source also all the trims for our clients to reduce to the maximum the work you invest in sourcing. We do not offer sourcing as a stand-alone service.
3 DEVELOPMENT
We start by analysing your critical path and working backwards to give you the dates we need your completed designs in order to meet your delivery windows for both sampling & production. Our experienced team of pattern makers translate your designs and our team of 15 seamstresses carefully bring to life your samples. You will be in constant contact with our studio who will ask you for any additional details they need to complete the sampling process. You will receive detailed images of the samples for your comments and review before they are sent to you for your final fit comments. Our goal is to get the samples right the first time round to avoid unnecessary back and forth, however any samples requiring further adjustments are sent back to us for final amendments. Sampling typically takes 4 weeks, including receiving your selected fabrics.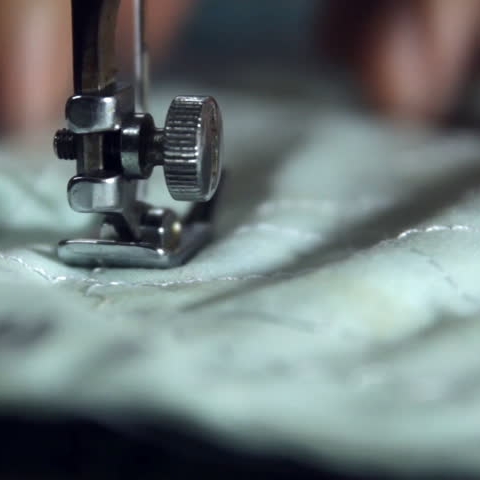 4 PRODUCTION
Once samples are approved by you and after they have been presented on the catwalk or at tradeshows, we are ready to receive your production orders. Our first step will be to grade your patterns based on your measurement guide and after your approval of the specs we are ready to move into the production stage. We typically need 4-6 weeks to import your fabric and complete your production. We produce from 50 units per style/colour in support of emerging brands to 10,000 units/ style for mid size and high volume brands. Our goal is to offer new brands the competitive edge of an excellent and on-time service coupled with more competitive pricing than they can achieve producing locally. Our pricing is structured based on production volumes. We will control all aspects of the production and timing and take our timelines very seriously – we are known for our on-time deliveries.
DEvelopment
We advise you allow 8-10 weeks for sampling.
All timings are average. More complex styles or larger collections may take longer.
production
We advise you allow 8-10 weeks for sampling.
All timings are average. More complex styles or larger collections may take longer.